RUGE'S DRIVEN BY KINDNESS CAMPAIGN
Among our guiding principles at Ruge's Automotive is our commitment to paying it forward. Through sponsorships, donations, and volunteerism, it's our goal to make life happier, healthier, and hopefully a little easier for our neighbors and friends in the Hudson Valley region and beyond!
Through our longtime involvement with area nonprofits and community-based programs, we've realized that there are SO MANY people doing SO MUCH good - every day, all year long! So, we've decided it's time to create a platform to publicly acknowledge those great people. 
We're doing this through our #DrivenbyKindness campaign. 
Here's how it works:
1. Fill out the form below to submit your #DrivenbyKindness story and photo...or submit a story about someone you know or admire! *Note: Please be sure to include a .JPEG photo.
2. Watch our social media channels to see if yours is selected as a featured post (we will choose two submissions to highlight each month)
3. If your post goes live, share to inspire your friends and family using hashtag #DrivenbyKindness.
Everyone is welcome to participate: our staff, vendors, community members, customers. If you've got a story to share, we want to hear it so that we can potentially use it to inspire others! #DrivenbyKindness
Share Your Driven By Kindness Story
January 2020
We finished up another successful Share the Love campaign to support Northern Dutchess Hospital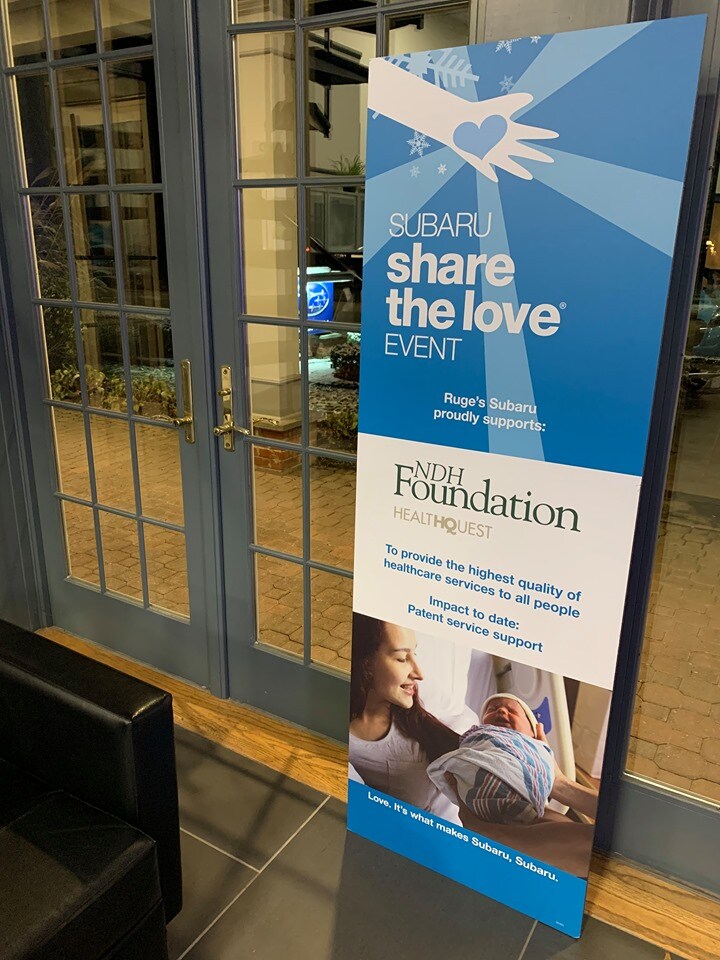 December 2019
We were happy to be part of the Donor Matching plan for Hearts Speak on Giving Tuesday to help
their work with pet adoption.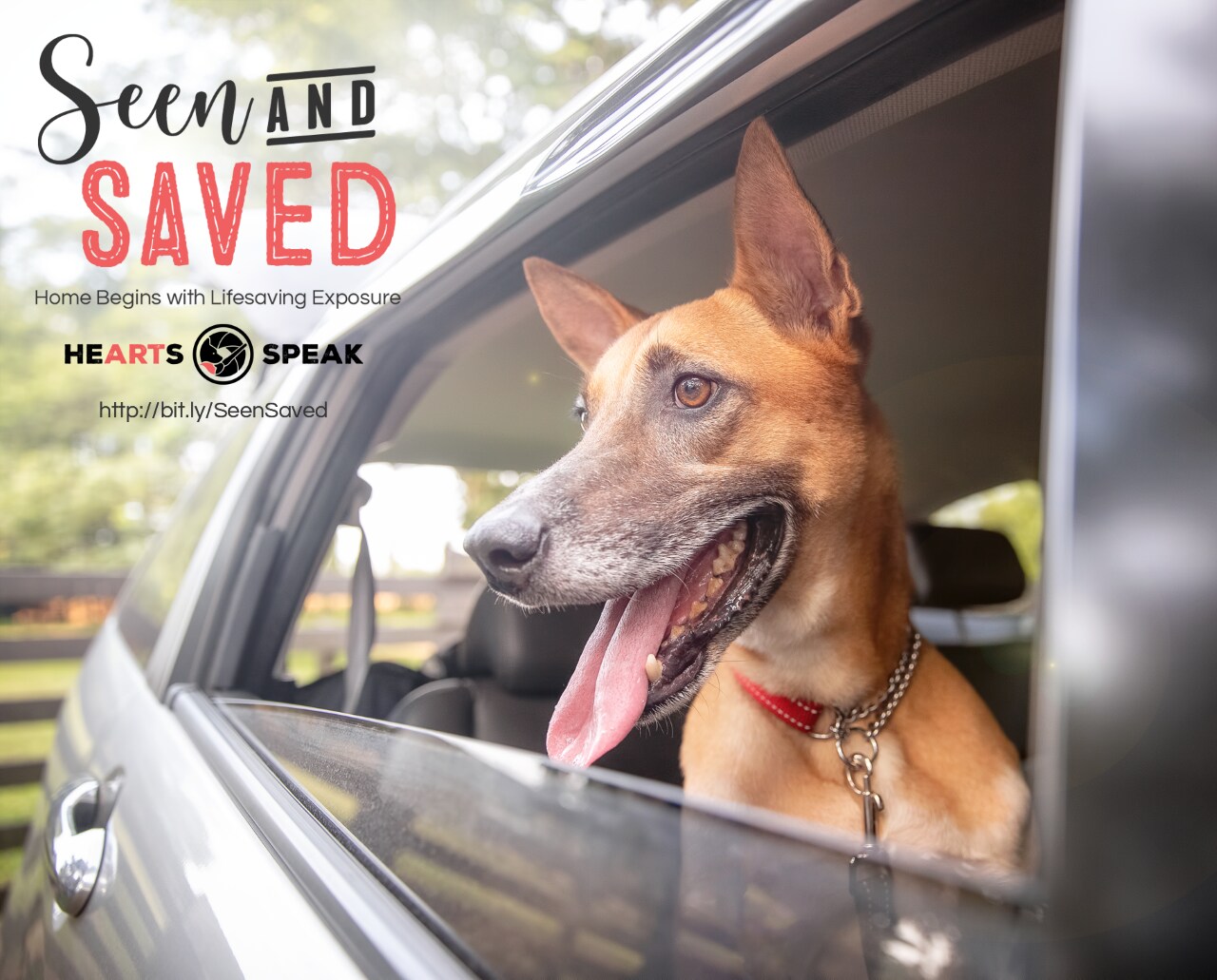 Sales Consultant Chris Petersen helped deliver Meals on Wheels lunches to clients in Rhinebeck.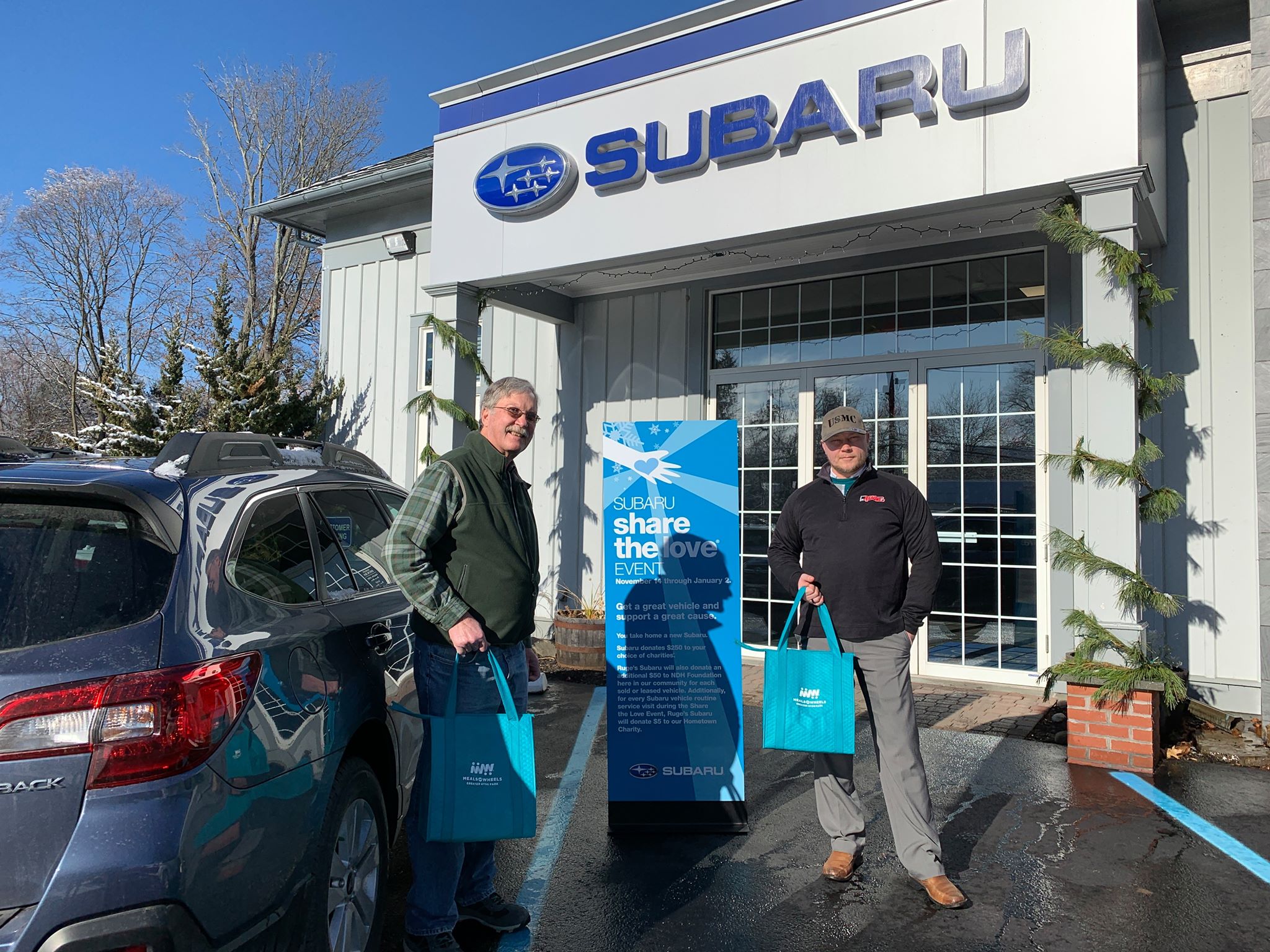 Sales Consultant Christian Wood ran his annual Toys for Tots drive.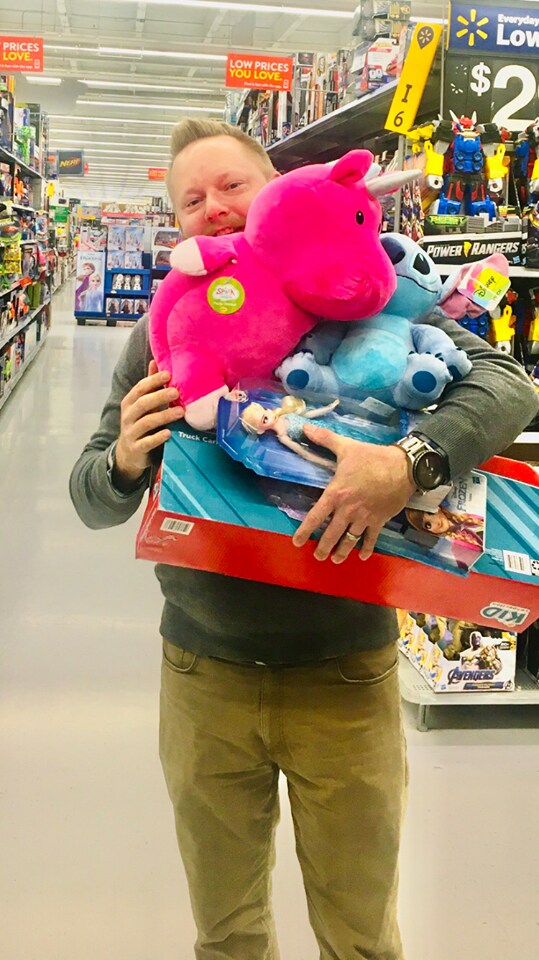 Decorated U.S. Marine and Sales Associate Chris Petersen helped us send care packages 
to Active Personnel posted overseas through Semper Fi Parents of the Hudson Valley.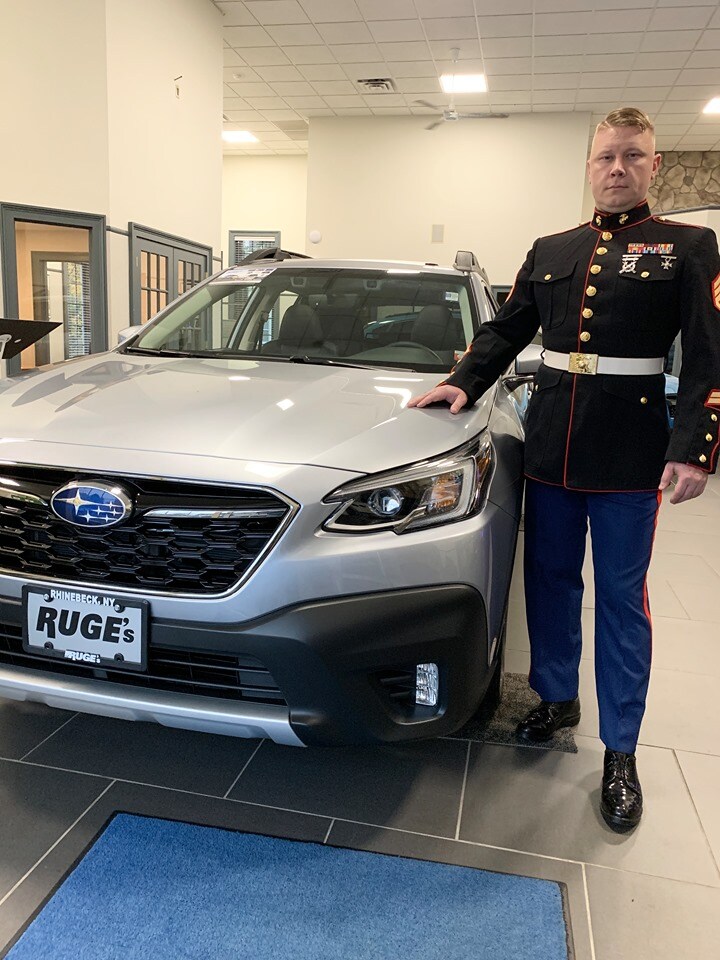 November 2019 Veteran Appreciation Month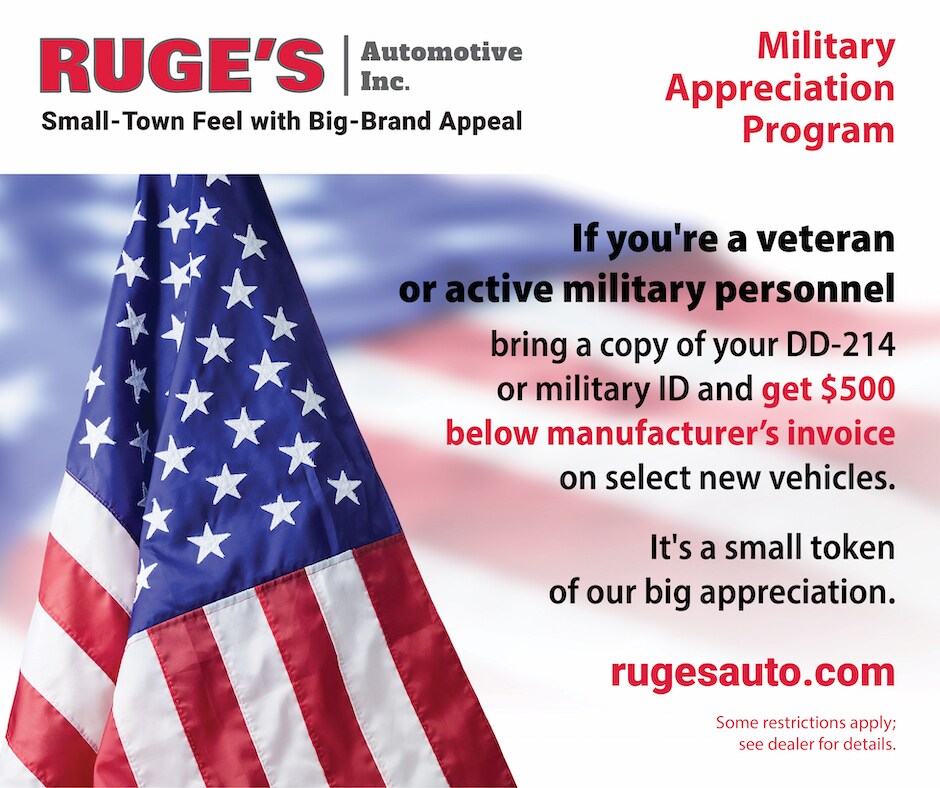 A small token of our big appreciation!
November 2019 Meals on Wheels of Greater Hyde Park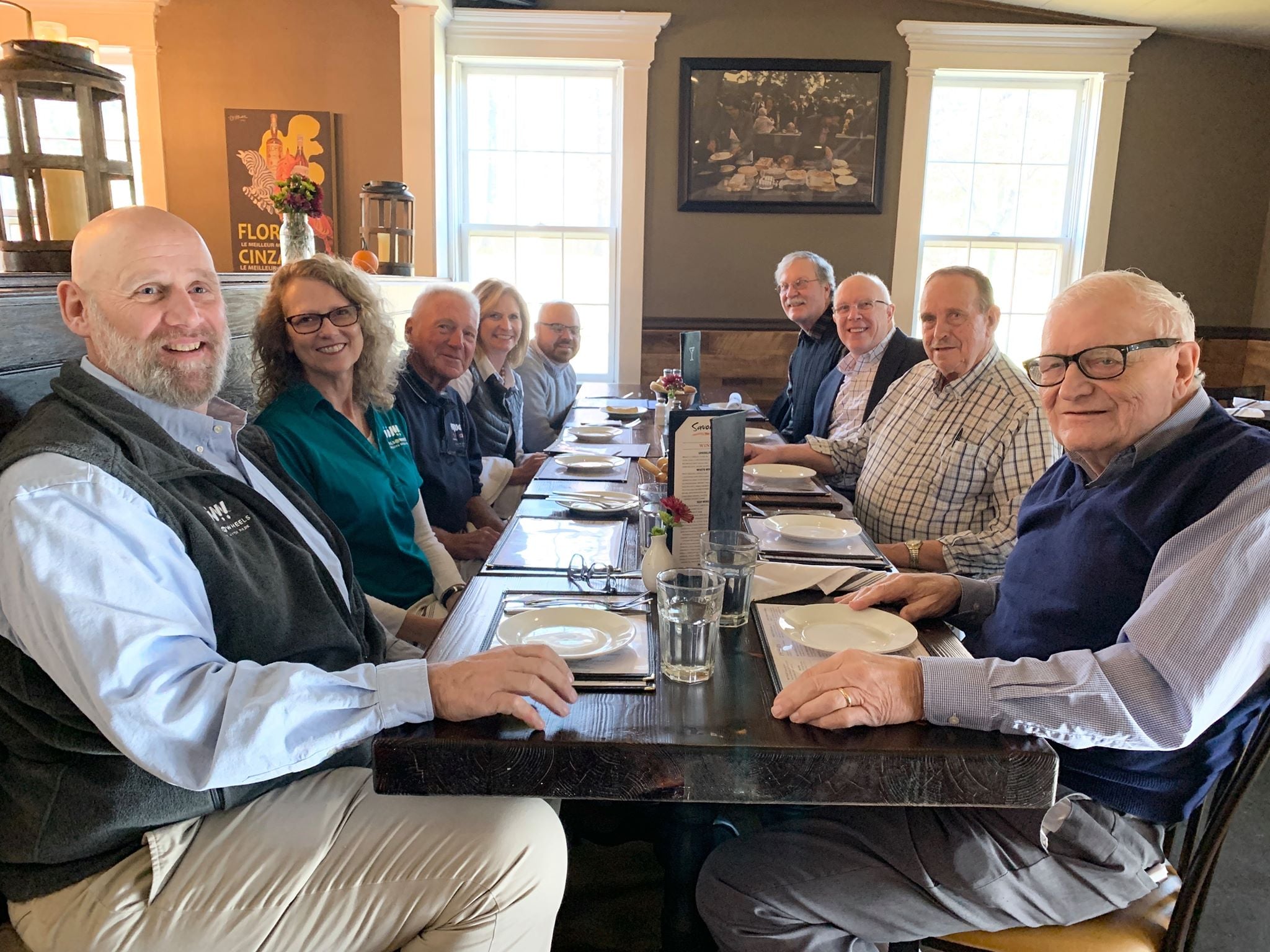 We kicked off Subaru Share the Love with a Meals on Wheels lunch at Savona's in Red Hook. We've helped raise over $20,000 for the Hyde Park Chapter.
November 2019 Hyde Park Youth Football & Cheer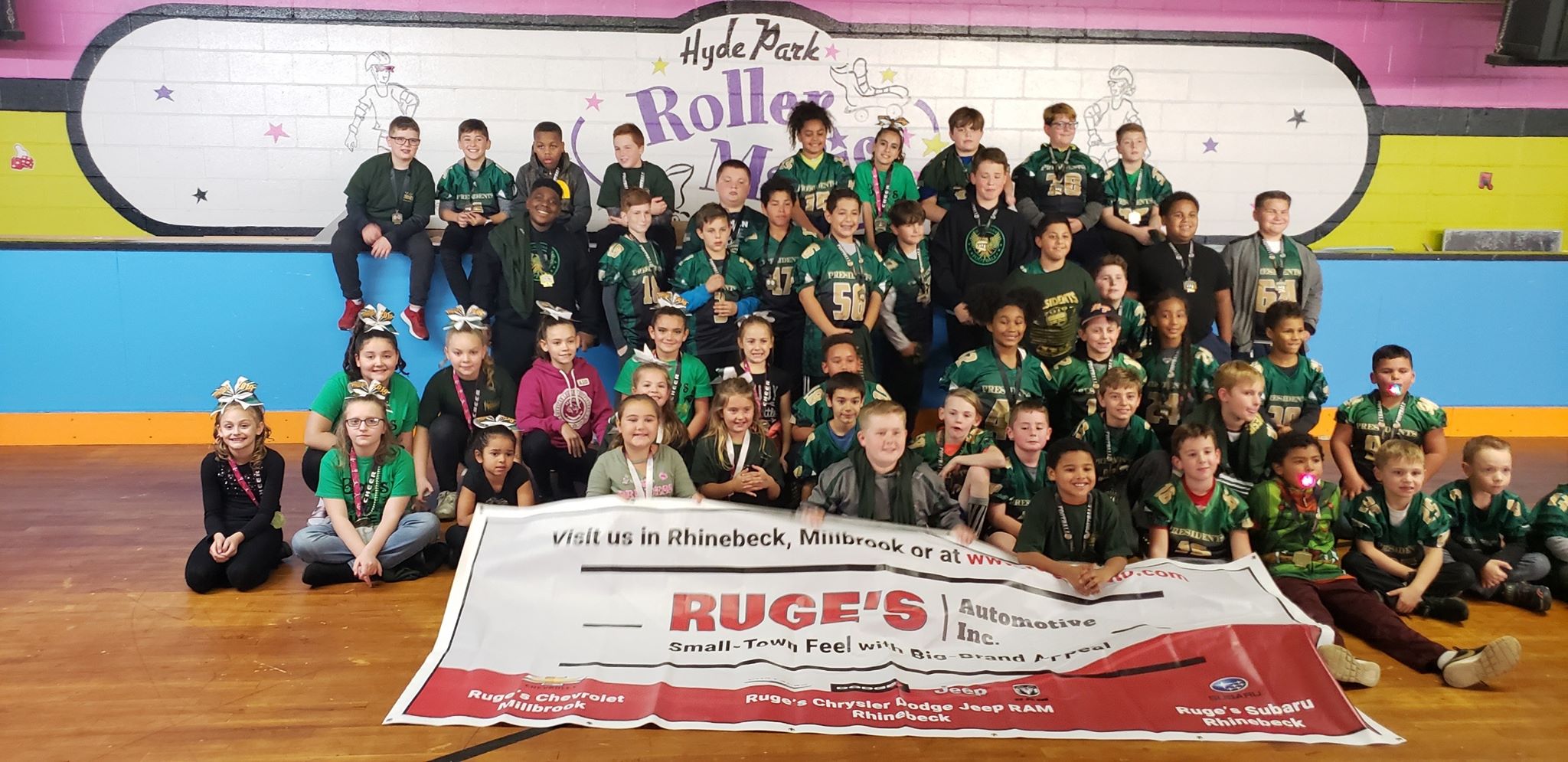 We finished our 1st season supporting Hyde Park Youth Football & Cheer! CDJ Sales Manager Mitch Robideau 
volunteers as Coach.
October 2019 Porchfest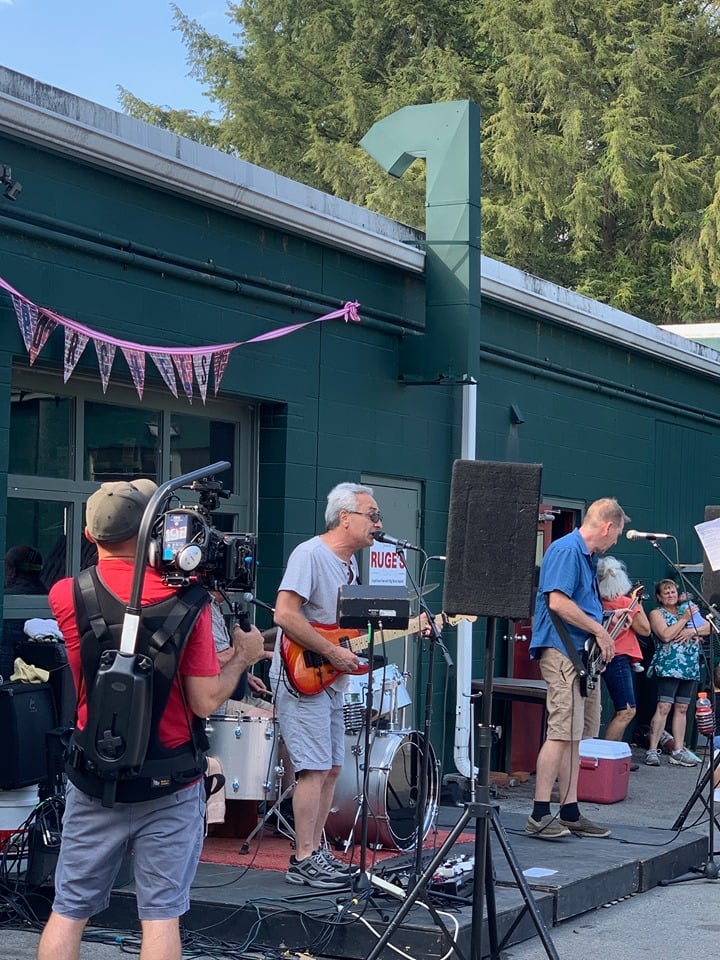 Ruge's Automotive announced that fundraising for Families for Astor which took place there during Rhinebeck's Porchfest event has resulted in proceeds of over $4,000. The funds were secured through a donation of $250 per vehicle sold by Ruge's, a lemonade stand, and an auction coordinated by Ruge's and Families for Astor. Proceeds will support renovation projects at the Astor Home for Children.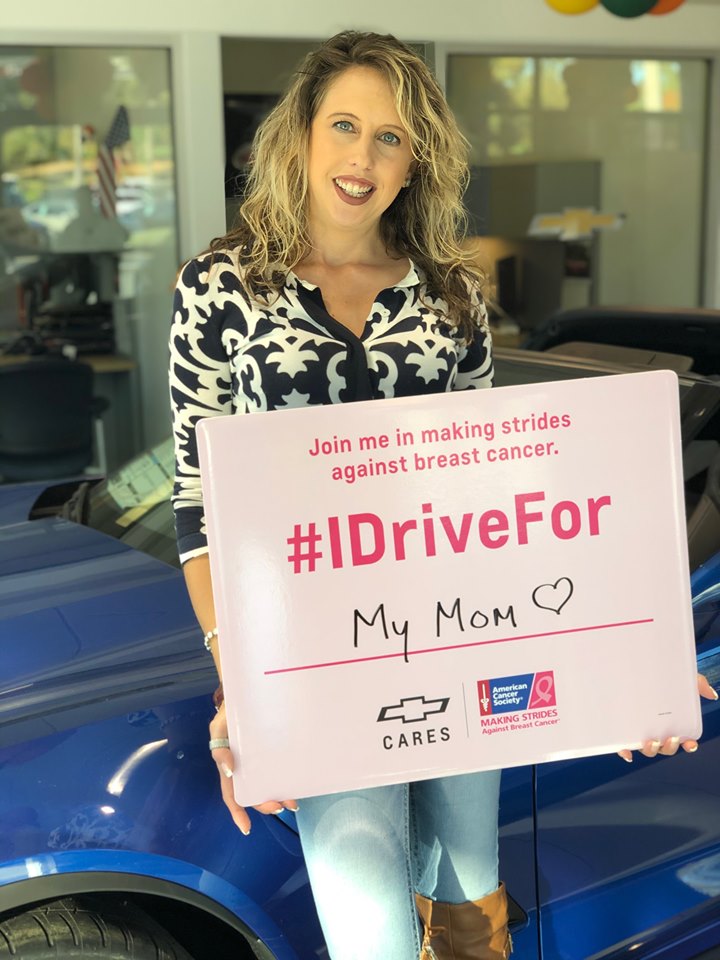 Every October Ruge's Chevrolet observes Breast Cancer Awareness Month and contributes to the American Cancer Society
October 2019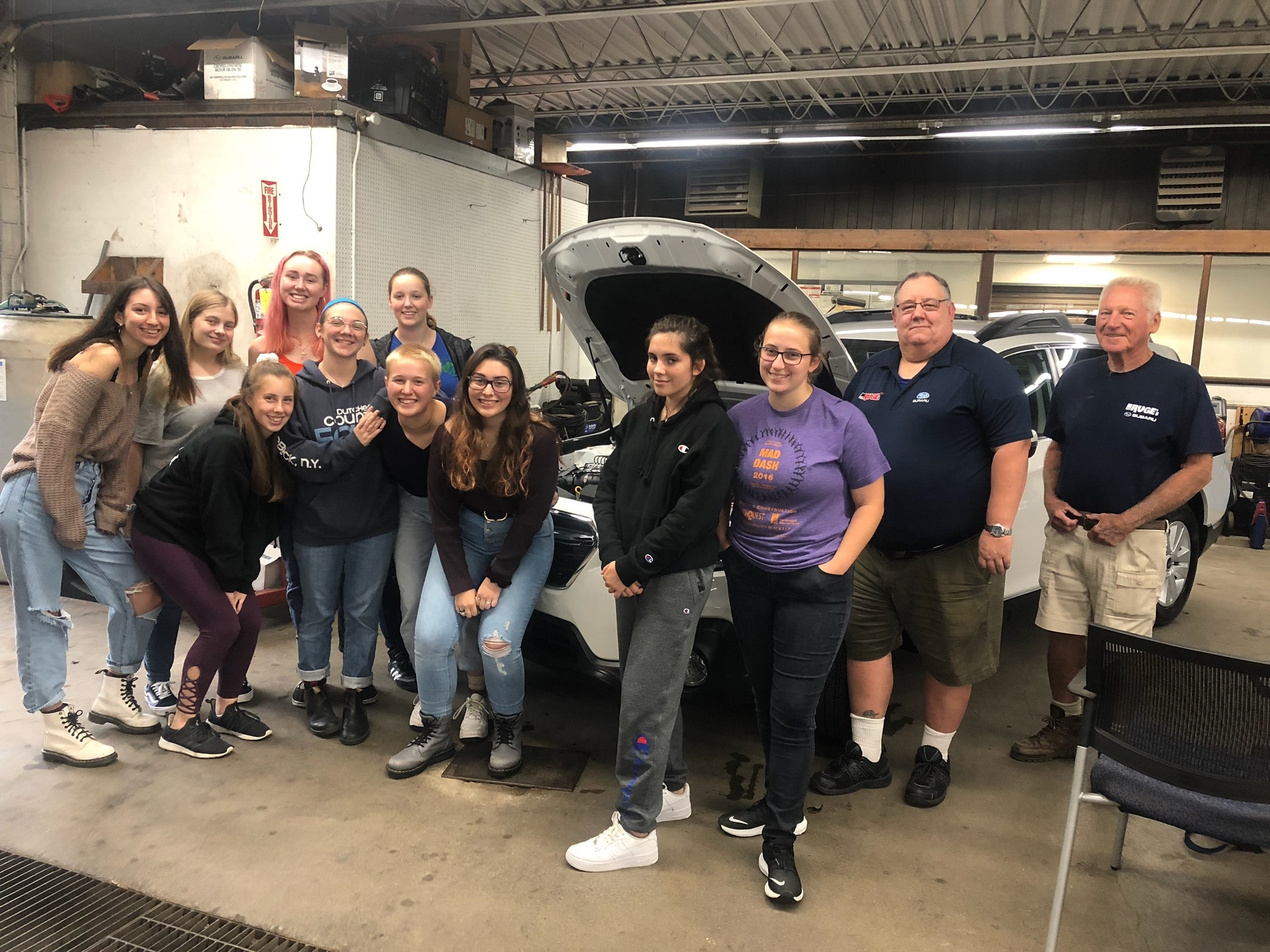 We were proud to host some awesome local Girl Scouts (and soon to be drivers!) for some Car Care 101 in our Subaru garage.
October 2019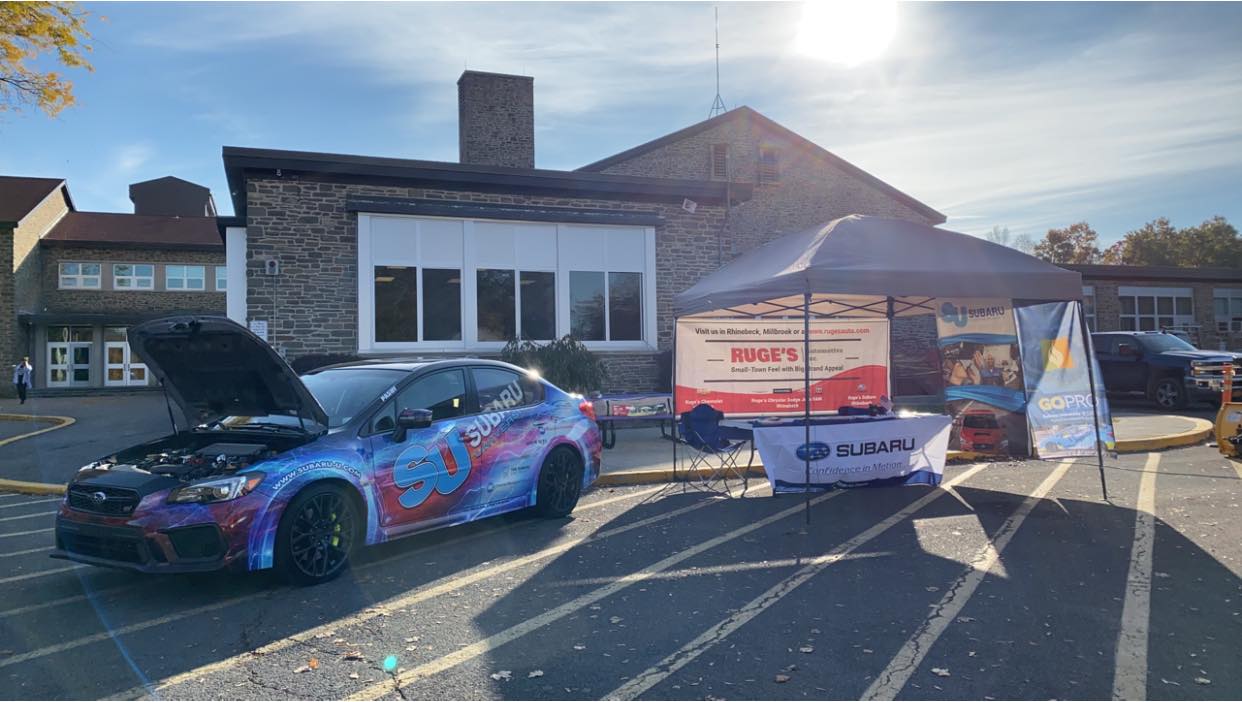 We loved joining Subaru University and Columbia Greene Community College at the Rhinebeck Science Foundation Discovery Festival. It was a great opportunity to show students how these awesome engines work!