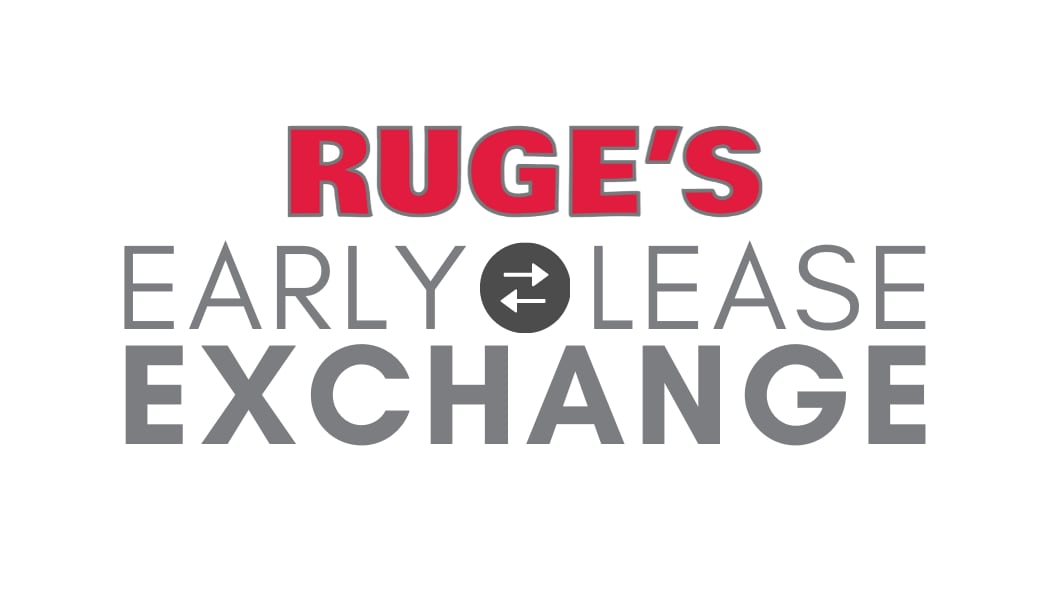 Early Lease Exchange Program at Ruge's Automotive in Rhinebeck, NY
Did you know that there's a way to get out of your lease early? Here at Ruge's we're often able to get you out of your current vehicle and into a new vehicle as early as six months before your leasing contract ends. To see if you qualify, all you need to do is contact a leasing representative here at Ruge's. We can review the details of your lease and walk you through the process of what to do next.
How Does It Work?
To start, we will put you in touch with one of our Leasing Consultants at the store. They will collect all the necessary information on your current lease such as VIN number, current mileage, leasing company, and lease expiration date. From there, we can help determine if you qualify for the program and go through all of your options moving forward.    
Whether you have already decided on your next car, truck, or SUV, or if you are still researching which might be the best fit, you can browse our 
new inventory here. 
How Does This Benefit Me?
  By exchanging your lease early, you can often save yourself from making the remaining payments on your current vehicle, as well as any lease termination fees that come along with it. The early lease exchange program provides you with the option to upgrade to the newest model year, sometimes for less than you are paying now!
What If I'm Leasing a Different Brand?
  Whether you are currently in a Chevy, Jeep, Honda, or any other brand, we would love the opportunity to help you make the switch prior to your lease expiration. The Early Lease Exchange Program has made it possible for us to assist you in getting into the new vehicle you've been thinking about!
We are always looking for more quality preowned inventory to fill our lot, and this program has given us a way to do so! By buying out the lease of your vehicle, we are able to put a quality, well cared for, and often lower mileage vehicle on our lot.  If this is something you are interested in taking advantage of, reach out for a Free Consultation and we can walk through the program guidelines to determine your eligibility.  If you have any questions, reach out to one of our leasing consultants by giving us a call or filling out the form below.
Ruge's Automotive

6444 Montgomery St
Rhinebeck, NY 12572


Ruge's C/D/J

6882 Route 9
Rhinebeck, NY 12572-2130


Ruge's Chevrolet

3692 Route 44
Millbrook, NY 12545


Ruge's Ford

3667 Route 9G
RHINEBECK, NY 12572


Ruge's Ford

3667 Route 9G
Rhinebeck, NY 12572


Ruge's Subaru

6444 Montgomery St
Rhinebeck, NY 12572

Visit us at: 6444 Montgomery St Rhinebeck, NY 12572